10
10/06/2018
61st Annual General Meeting of RVG Educational Foundation at 11:30 am at RVGEF Campus -Andheri (W)
27
27/05/2018
COFFEE WITH OUTSTANDING PERSONALITY Mr.Vikash Agarwal & Mr. Sunil Agarwal -Addit. Commin Income Tax
20
20/05/2018
Medical Check up and Blood Donation Camp
4
04/05/2018
Open House Meeting
29
29/04/2018
Programme Coffee with Vishal Tulsyan
read more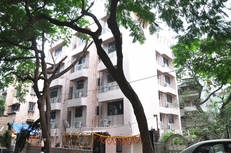 Vijay Shrigopal Khetan Girls Hostel
About
RVG Educational Foundation
RVG EDUCATIONAL FOUNDATION

located in the heart of western suburbs of Mumbai have state of the art hostels for students from Rajasthan & other parts of the country aspiring the professional course of Chartered Accountancy.

For a person coming to Mumbai for higher studies, it is the first big challenge to find a shelter at affordable cost and at times it becomes a decisive factor in continuance of studies for many academically brilliant students. In this context,

RVG Educational Foundation
News & Events
10/06/2018
61st Annual General Meeting of members of RVG Educational Foundation
27/05/2018
COFFE WITH OUTSTANDING PERSONALITY Mr.Sunil Agarwal & Mr. Vikash Agarwal
20/05/2018
Medical Check Up and Blood Donation Camp
29/04/2018
COFFEE WITH Mr. Vishal Tulsyan -CEO & MD OF Motilal Oswal Finance Group.
01/04/2018
Induction Program for newly joined students


Madanlal Rajpuria Vidyarthi Griha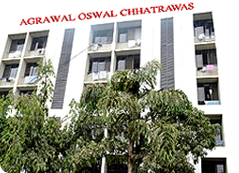 Agrawal Oswal Chhatrawas